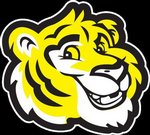 Bellevue Preschool
---
FREE PRESCHOOL !
Located in Grandview Elementary, our preschool is accepting registration for children who live in Bellevue, Kentucky.
4 year olds whose birthday occurs on or before August 1st of current school year.
3 and 4 year olds with an identified disability or developmental delay and whose birthday occurs on or before August 1st of current school year.
Screenings occur periodically. Call 859-261-5228 for further information.
Bellevue Preschool offers AM & PM sessions Monday through Thursday.
Friday's are reserved for Cradle School, screenings, staff administration or home visits.
AM session times are 8:05 - 11:05 AM (doors open at 8:00 AM)
PM session times are 11:55 AM - 2:55 PM (doors open at 11:50 AM)
Bus Transportation is available.
Click on the FORMS link above for more information and registration paperwork or call 261-5228.
Visit the CALENDAR page for updates on special events.
The Philosophy of the Bellevue Preschool is based on the developmental needs of children. In our program we emphasize the child's growth and development in a holistic manner. This demands our teachers have a constant awareness of every child's development in mental, physical, emotional and social abilities. This awareness allows the teacher to guide the child to take the lead in the learning process. All efforts are based on the unique needs of your child's particular stage of development.
Children construct knowledge from hands on, concrete experiences within their environment. Our goal is to assist the child in growing to his/her fullest potential by recognizing and responding to their stage of development. Aided by a curriculum that will nurture and facilitate his/her growth, we can enhance the child's natural curiosity to learn and have them ready for kindergarten and lifelong learning.
Parents who are interested in inquiring further about our program are encouraged to come and observe and talk with our staff. Inquiries can be directed to preschool teachers.
Michelle Fair or Abby Jones at 261-5228.
OTHER EARLY CHILDHOOD OPPORTUNITIES AT BELLEVUE INDEPENDENT
CRADLE SCHOOL
The Cradle School is offered in the preschool classroom each Friday, when school is in session from 10:00 to 11:00am. The Cradle School allows parents of children birth – 36 months to visit our preschool and use our facility to interact with their children in a positive learning environment. Cradle school provides children with hands on learning activities while helping parents understand their child's developmental needs.
Click on the FORMS link at the top of the page for more information about CRADLE SCHOOL
United Way bornlearning Academy®
These workshops are designed for parents who are expecting or who have children 5
years of age or younger.
Our workshops are complete for the 2016 2017 school year but are in the planning stages for the
2017 2018 school year. We hope you will consider attending.
United Way bornlearning Academy® offers this series of 6 workshops to parents of our youngest Tigers to help prepare them for school by turning everyday moments into learning opportunities. Come enjoy free dinner with the school community.
Childcare is provided during the parent workshops. Children will enjoy play and craft time.
Check back for 2017 2018 updated information in the forms link at the top of the page for workshop dates and registration.